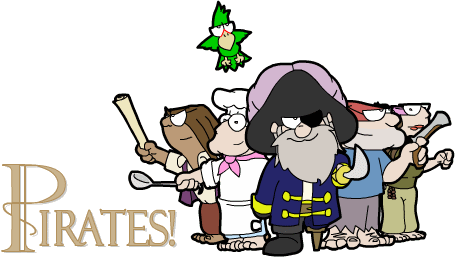 Pirates! follows the antics of a group of swashbuckling buccaneers on their adventures, both on the water and on dry land. It's updated weekly, on Wednesdays, but follows a daily schedule (meaning like daily cartoons, every seventh cartoon is a 'Sunday' strip).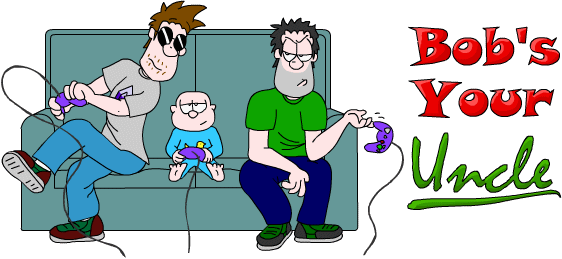 Bob's Your Uncle is a strip about Joe and his room-mate Josh who has an Uncle called Bob. The difference is that Bob is a baby and Josh is now his legal guardian... Updated weekly on Sunday, full colour.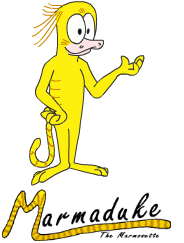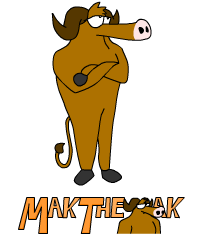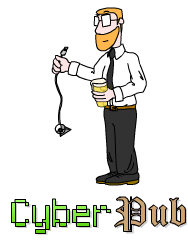 Marmaduke is a comic about Marmaduke - a Marmosette monkey living with his clueless owner Dan, and his two other pets Sidney the wiley snake and Thomas the happless Tortoise.
Mak The Yak is a cartoon about a Yak named Mak. He is a grumpy kind of fella but this site was named after him so he must have done something right along the way. Look out for his cousin Slack...
Cyber Pub is about Phil - the visionary who tried to escape the geekery and social unacceptance of a cyber café by opening a Cyber Pub. Identical in every respect save for the lack of caffinated beverages and the presence of alcoholic ones. He is constantly bothered by the regulars.
All these three strips are updated very rarely is at all, until I see fit to start them up again.